Do you work remotely? It seems working remotely has been an ever-growing trend, especially among web professionals over the last ten years. Here are some ideas, ramblings, and stories from a small niche of WordPress event plugin developers that work remotely in different companies.
What Does "Working Remotely" Mean?
My kid's think it means working while camped out on the moon, without a space suit. Ha ha. For me, working remotely means that I get to work from home. It also means that I get to see my children grow up while working on something I love doing, which is managing an online business, writing code, and contributing to a great, open-source community, called WordPress.
However, "Working Remotely" is more accurately defined in the Cambridge Dictionary as a situation in which an employee works mainly from home and communicates with the company by email and telephone.
You may have noticed that more, and more companies are embracing remote workers, which is possible because of the absence of a traditional office environment and hours. In distributed companies, most employees increase their efficiency and become more productive than ever because working from home actually, increases workplace flexibility, and makes for happier employees.
What Are Remote Employees Saying?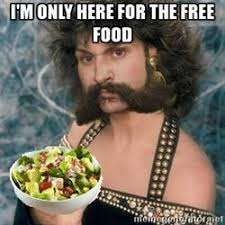 On a personal level, I once worked at a place that offered free food, which seemed like an excellent idea when I first started the job. However, I often found myself back at my desk, eating alone, and plugging away at work, even during lunch. Was I actually taking a lunch? It didn't feel like it, but I was a little more productive and shooting for a raise or promotion. It was almost like the company was throwing logs into a campfire to keep it lit during the day.
With unfettered access to a stocked salad bar and a bottomless coffee cup, I didn't have to leave my desk for long at any point during the work day. The only unproductive parts of my day were talking to the .NET developers in the IT Department, which usually turned into a fiasco for various reasons.
Forgoing Free Food to Work Remotely
As seen in the infographic to the right, 78% of remote workers surveyed said they would forgo free food to be allowed to work remotely. According to a Cisco survey, 6 in 10 college students and young professionals stated that they feel like they have the right to work remotely on a flexible schedule.

Working Remotely is a Lifestyle Choice
Working remotely is a lifestyle choice. It's a Choice to be alone during work hours. Working from home is also reduces connections between workers. It removes us from the world of work and makes it indistinguishable from the period before and after, which we could simply call life. It is capable of turning your current lifestyle upside down because "working remotely" becomes your lifestyle. When you work from home, you also work when you're supposed to be on vacation.
When you "work from home," you also work when you're supposed to be on vacation. There's nothing better than getting the "evil eye" from your significant other while talking to an angry client while standing in the Matterhorn line at Disneyland.
If you want to succeed you should strike out on new paths, rather than travel the worn paths of accepted success
— John D. Rockefeller
Widespread adoption of working remotely requires three things
First, you need to work in the right industry. The growth of high-tech information technology jobs should lead to increases in telecommuting, which would allow employers to hire the best workers in Florida or California. Within industries, management culture matters. Nowadays, in the WordPress community, it seems everybody works at remotely or at a co-working space. Whereas, in pharma marketing, for example, everybody operates in the office, except for the traveling sales reps.
Second, to make remote working work, you need performance metrics, because bosses can't manage what they can't measure. If employers could measure output [posts per day, tasks per week, etc.], they don't care where you work, or how long you work, as long as you produce the output.
The third factor is the most important and the hardest to quantify: it's personal motivation. I could have hauled my laptop up to my tree house or written these paragraphs from my couch, or the coffee shop across town. Instead, I chose to walk around the block for 20 minutes, through the desert heat because … well, I like it outside. I also like my stand up desk, in my home office. I like that it is not the same table where I eat dinner and find funny YouTube videos with my son. If working remotely increases work-time and "life"-time, it does so at the expense of a work-life balance.
Who's Working Remotely in Event Ticketing for WordPress?
Great question! I reached out to a few of the WordPress event plugin developers in the community to get their thoughts. Let's see what they had to say:
The tEEm at Event Espresso works remotely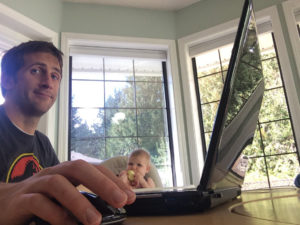 At Event Espresso, the entire team works remotely. In addition to providing a sense of agency, or entrepreneurship, within in the company, the co-founders of Event Espresso feel that working remotely gives the team flexibility over their work environment. Each team member, or "tEEm member," as they refer to each other internally, is responsible for certain aspects of the company. Event Espresso has a core developer that helps to maintain the servers, develops the core plugin, and also builds new features for Event Smart. They also have a lead core developer that is very efficient with graphic design. Meanwhile, both co-founders have very dynamic roles in the company. Performing such tasks as marketing, website development, business development, product development, sales, and support as needed.
They do all of this remotely of course and rely on Slack (messaging for teams), internal blogs, and Google Docs for team communication.
Event Espresso has three developers in Canada, one support staff in the UK, and the rest of us spread across the USA. One of our sales team members from Florida went on a "workcation" to South America this summer, where he volunteered to help in a hospital and answered sales emails for us in the early mornings.
Comments from the Team at Event Espresso:
"I often get household tasks during the day, which is troublesome at times," bemoans Mike Nelson, Developer at Event Espresso, "but overall I actually really enjoy my work. I find the work interesting. We are usually building something new, which is very creative and exciting.  Both when I see it working, but also knowing things are well-organized behind the scenes. Sometimes I'm just fixing bugs but even those can interesting problems, kinda like detective work."
"Some of us here at Event Espresso have considerable experience with working at home — many of us work at home at least 100% of the time. For instance, I've been working from my home office for the past eight years, with no ill effects thus far," says Garth Koyle, Co-founder at Event Espresso.
Marcus Sykes at Events Manager works remotely
Originally developed for an Irish-folk band, Events Manager is one of the longest running event plugins for WordPress. Originally published to WordPress.org in early 2008, the Events Manager plugin has seen two complete rewrites since Marcus Sykes took over the plugin from Davide Benini in mid-2009.
Marcus came across this plugin whilst developing an events solution for a client, and couldn't help but add his own improvements to make it suit his needs. Given his enjoyment for writing WordPress plugins, Marcus quickly came to realize the potential of this plugin and began expanding it in his free time. Eventually, Davide handed over the reigns to Marcus due to other commitments and he's been maintaining and providing support for Events Manager since.
Comments from Marcus:
How long have you worked remotely?
For about 18 years!

What do you enjoy most about working remotely?
The ability to be nomadic, especially nowadays with thinner and more powerful laptops that can be your main workhorse.

What's the hardest part about working remotely?
Drowning out the noise that distract you from your 'work schedule'

What suggestions would you offer to people who want to work remotely?
Two of the biggest appeals of working remotely is being able to work from home with flexible hours. If you're trying to do this professionally I would strongly suggest you designate a work place area in your home (if you have that space available) and keep work there. Secondly, do your best to have regular work hours and don't make exceptions, because when you are flexible with your own work hours, others will assume you can make time for them whenever it suits their schedule.

If you could change one thing about working remotely, what would it be?

I would say two things… firstly the perception of remote working, because many people still don't see working from home as a real job. Secondly, I would have Apple release a laptop with 32 Gb of RAM 🙂
The team at Pagely works remotely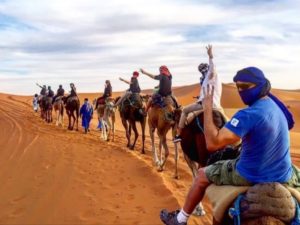 Pagely isn't really into developing event ticketing plugins for WordPress. However, they do host the Event Smart website and their Director of Sales & Marketing for Pagely, Sean Tierney, published this excellent post titled, "Making Remote Work, Work." I had the pleasure of watching Sean's Pressnomics 5 talk in person earlier this year.
Pagely is a distributed, location-independent company. They have employees around the globe, with most of their team in the Phoenix, Arizona area, the majority live and work elsewhere.
Comments from the Team at Pagely:
"It's an amazing gift to be able to do your job from anywhere in the world," says Sean Tierney of Pagely. "I chose to embrace the idea and take it to the extreme, working from 4 continents, 14 countries and 46 cities around the world over the past year."
Here's the talk Sean Tierney gave at PressNomics 5, which distills the key lessons he learned during the course of a truly remote year:
The Events Calendar team is 100% remote
Modern Tribe, the company behind The Events Calendar, is a unique hybrid of independent contractors and traditional employees, with the added distinction of being 100% remote. The Modern Tribe team is spread across the western hemisphere and beyond. Working with Modern Tribe means joining a diverse group of people who each bring a unique life experience to the family they call Modern Tribe.
Modern Tribe describes themselves as a lifestyle company, where the team aspires to foster a workspace where everyone is enthusiastic to be there. Where every day brings fulfillment and joy. They work hard, play hard, invest tremendous focus and energy, and at the end of the day, they have stories to tell.
At Modern Tribe, they view the journey as much or more important than the destination. Having met several of the Modern Tribe team members over the years, I can say with certainty that the entire team truly believes in this mantra. The WordPress Community is truly blessed to have these folks working so hard on creating a great experience for their WordPress clients.
Comments from the team at Modern Tribe:
Still waiting for a comment…
Remote Work Spaces
Remote work is not for everybody. At first, working from home may sound ideal. The thought of getting out of bed only to put on some slippers, start a pot of coffee, and skip into your home office 10 feet away doesn't sound half bad! But for some people, it means a day of constant distractions, fighting temptation, and little to no interaction with colleagues. However, for some of us, the good outweighs the bad. I enjoy spending more time with my kids after school and during breaks, which I wouldn't be able to do by working away from the home, at an office. I also have the freedom to attend local entrepreneur, business startup, and technology meet-ups during the work day, as well as volunteering at my kid's school. Much of these things are impossible for most professionals and even some professions.
Creating a Remote Workspace at Home
The majority of us won't be traveling to 46 cities, 14 countries, and four continents while working. However, we should make sure our remote space is comfortable and conducive to working effectively and efficiently.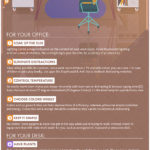 Luckily, I found this great infographic (the image to the right) that will help prepare you for relentless productivity in your very own home. The guide covers everything from room temperature to ergonomic chairs, from what you play on your headphones to what you put in your belly.
Working at a Co-working Space
The term "Co-working Space" is probably why my kids think I work on the moon without a space suit. Every once in a while I like to head over to one of the co-working spaces around town to feel like I'm doing something meaningful and feel like part of a non-virtual-community. You know, a place where humans can interact in real-life, face-to-face conversations with people in real-time.
Unlike a traditional office, coworking spaces consist of members who work for a range of different companies, ventures, and projects. Because there is little direct competition or internal politics, they don't feel they have to put on a work persona to fit in. Working amidst people doing different kinds of work can also make one's own work identity stronger.
Co-working space members can choose when and how to interact with others. They are more likely to enjoy discussions over coffee in the café because they went to the restaurant for that purpose – and when people want to be left alone elsewhere in the building, they are. They can choose whether they want to work in a quiet space so they can focus, or in a more collaborative space with shared tables where interaction is encouraged. They can even decide to work from home, without repercussion, if they need to meet a repair person or deal with a family member need.
If you haven't tried co-working, I highly recommend it.
Conclusion
If you're looking to earn money while you're out on an adventure or just want to spend more time at home with your family, remote work is great for that. As long as you have your laptop and a strong Internet connection, you can work from anywhere.
However, as I stated previously, remote work is not for everyone, and some us prefer to work a nine-to-five job and leave work at the office, which also feels great at the end of the day.
There are times that I too wish I could step away from the computer, leave everything at home, and just flat out relax, or sleep at night without the dreaded dreams of waking up to server failure, which ends in the ultimate demise of my business. However, at this point, there's very little chance of that happening because everything we've built at Event Espresso, along with everything WordPress has done would have to cease to exist. I think we all know that WordPress has a huge bus factor because of the community behind it 😉
Whatever your reason for wanting to work remotely, whether it's to change things up in a new city or put more stamps on your passport, now is a great time to start. There are exciting opportunities all over the globe and the Internet puts the information at your fingertips. With a little hard work, you'll be well on your way to getting the remote work you're dreaming of.
Since many of us are business owners (in form or function,) l leave you with this brilliant quote from Richard Branson:
A passionate belief in your business and personal objectives can make all the difference between success and failure. If you aren't proud of what you're doing, why should anybody else be?
— Richard Branson
What is your definition of working remotely?
🎶 I call it Housework! 'Cause it's life work 🎶
Want to share your "working from home" story? Let me know, in the comments below.
Cheers!