It seems a lot of people in tech are talking about blockchain technology, the new technology in the Financial Technology Industry. I have some predictions and questions about the role of blockchain in event management and ticketing technology.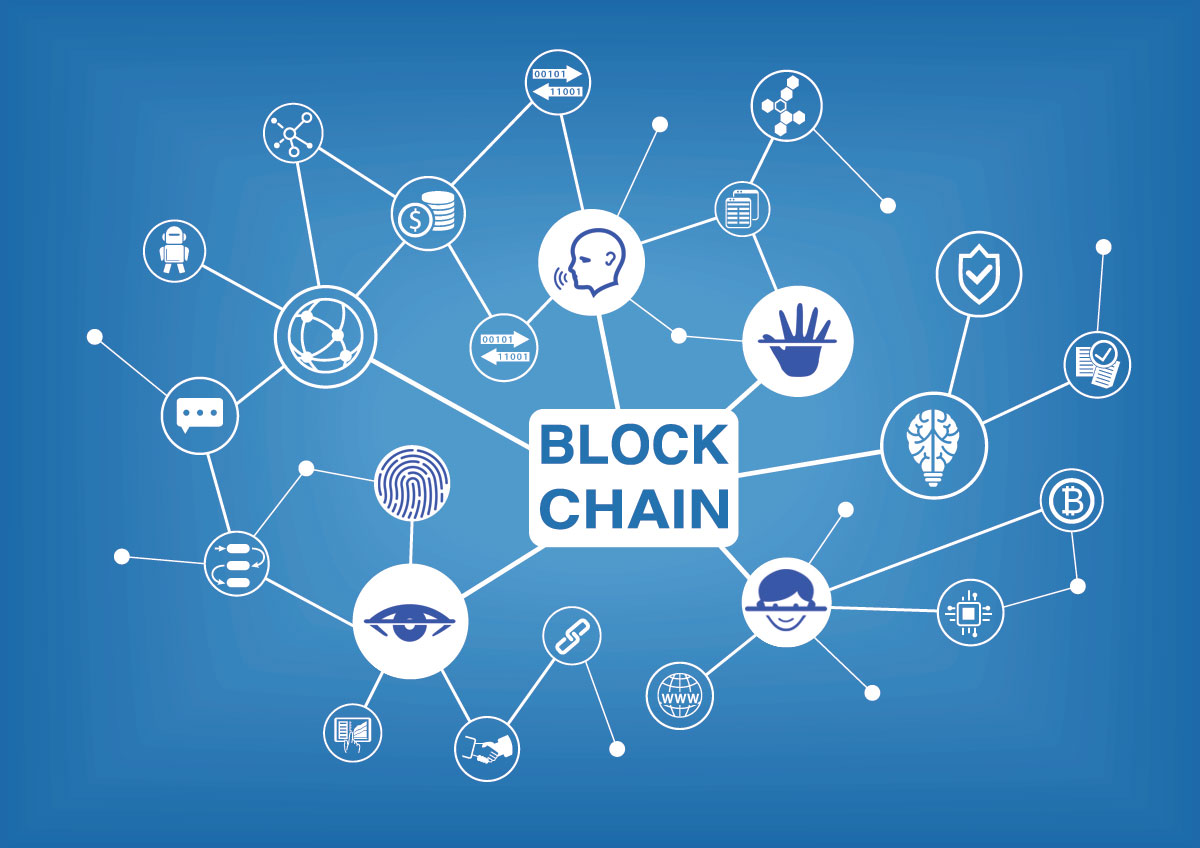 What is Blockchain?
A blockchain is a single version of the truth made possible by an immutable and secure time-stamped ledger, copies of which are held by multiple parties. Basically, it's golden record of the truth that creates trust among multiple parties.
More specifically, blockchain is a secure, tamper-proof ledger with time-stamped transactions, distributed amongst a number of entities. This means a blockchain — a piece of technology — can replace an intermediary in situations where a trusted third party is required.
For instance, while we now need a bank (or several) in order to make a payment to a foreign country, a piece of software — the program running bitcoin — can now send money to someone across the world for us. And the latter is much cheaper and faster — and, in the case of bitcoin, transparent so you can see when the money arrives, whereas, with a bank wire, you have to find out from the recipient. (Blockchains can be made private as well, to protect data.)
Overall, blockchain technology promises greater security and lower costs than traditional databases.
Why Blockchain Matters
It shifts trust in business from an institution or entity to software and could someday spell the demise of many traditional companies. It also promises to make trade-able many assets that are illiquid today, enable our devices and gadgets to become consumers and bring trust to many areas of business, eliminating fraud and counterfeiting.
Eventually, blockchains could give rise to a number of peer-to-peer networks not run by any centralized parties that enable the creation and transfer of money or other assets. For instance, the technology could be used to create an Airbnb-like network without the company Airbnb. When combined with the Internet of Things (IoT), it could create an Uber-like program without Uber. Such peer-to-peer networks are often referred to as distributed autonomous organizations (DAOs), and someday, they could transform our whole conception of companies.
How Blockchain Works
Cryptography secures the data and new transactions are linked to previous ones, making it near-impossible to change older records without having to change subsequent ones. And because multiple "nodes" (computers) run the network, one would need to gain control of more than half of them in order to make changes.
Not every blockchain works the same way. For example, they can differ in their consensus mechanisms, which are the rules by which the technology will update the ledger. But broadly, a blockchain is a ledger on which new transactions are recorded in blocks, with each block identified by a cryptographic hash of that data. The same hash will always result from that data, but it is impossible to re-create the data from the hash.
Similarly, if even the smallest detail of that transaction data is changed, it will create a wildly different hash, and since the hash of each block is included as a data point in the next block, subsequent blocks would also end up with different hashes. This is what makes the ledger tamper-proof.
Finally, security also comes from the fact that multiple computers called nodes store the blockchain, and so to change the ledger, one would need to gain control of at least 50 percent of the computing power in order to change the record — a difficult feat especially for a public blockchain such as bitcoin's.
Will We See Blockchain Technology in the Event Industry?
I'm curious if anyone has any insight or predictions in the role of blockchain technology in the event tech industry? For instance, are there companies currently looking into blockchain for event registration and ticketing services?
I know that many companies have spent a lot of money on R&D when it comes to ticket validation, such as preventing duplicate tickets and preventing scalpers from reselling tickets, so I think we may start seeing blockchain technology surface in #eventtech at some point. I'm pretty sure it's already surfacing in payment systems, such as using Bitcoin to pay for tickets but I think we're going to start seeing it affect event managers in other ways as well, such as managing events, attendance tracking apps, and validating registrations at the door.
Blockchain Technology Predictions
Here are my predictions on where we will see blockchain technology implemented in the event management and ticketing industry.
Blockchain Attendance Tracking & Ticket Scanning Systems
I believe we'll start seeing major ticketing providers, such as Ticketmaster and Evenbrite, moving towards implementing blockchain security in printed tickets and scanning technology.
I can foresee many of the large technology and entertainment conferences using software and hardware systems to implement a form of touchless attendance tracking systems. Eventually, maybe in the next 5 to 10 years, we may see facial, biometric, and body recognition technologies implemented in their "at-the-door" ticketing and attendance tracking systems. Basically, I think we will start seeing major events using blockchain driven technology that would allow attendees to show up at events, walk through a biometric scanner, where they would have their face scanned and validated against a computerized guest list. Upon arriving at the event, attendees will be greeted by name, a badge will be printed, and a customized list of sessions or exhibitors (based on their interests) will be sent to the attendee's mobile device, where they can view information and special offers from vendors.
Update: shortly after writing this article, I came across this article that discusses blockchain ticketing.
Blockchain Registration Systems to Streamline Ticket Sales
Depending on how you look at it, this is where things get creepy or exciting for attendees. I predict that one day, in the not too distant future, many countries will have implemented some form of digital identification using blockchain technology as the backbone for security. Meaning, that almost all citizens in most major countries will have some form of digital identity that can be used without compromising personal security.
Are you starting to see where blockchain technology can be used for online event registration and ticket sales? Using your digital identity, you would likely be able to register for events and pay for tickets without having to fill out complicated registration and payment forms. By entering your digital identification number or scanning your hand or face, online registration systems would simply use the available information from your blockchain identity to register for the event and purchase tickets on your behalf, automatically, using artificially intelligent computer systems.
Automated, Artificially Intelligent Ticketing Platforms with a Blockchain Backbone
As major event ticketing companies start implementing artificial intelligence into their ticketing platforms. We may even start seeing event goers create profiles on major event ticketing companies that allow those same companies to automatically register their members for upcoming events, conferences, and workshops, based on their member's like and interests. These systems will most likely be integrated with a wide array of artificially intelligent systems that will handle everything from purchasing tickets automatically, to securing travel, and hotel accommodations their member's behalf.
Can you imagine, someday going to into your Ticketmaster or Eventbrite account and preselecting your favorite bands, then automatically buying tickets, with hotel and travel accommodations automatically taken care of for you, when your favorite band goes on tour near you?
Blockchain in Education and Academia
Not exactly event related but in my ticketing software ventures, I've seen quite a few educational institutions use events as part of their continuing education requirements. Therefore, by nature, academic credentials and continuing credits must be universally recognized and verifiable. In both the primary/secondary schooling and university environments, verifying academic credentials and continuing education credits remains largely a manual process (heavy on paper documentation and case-by-case checking).
Deploying blockchain solutions in education could streamline verification procedures – thus reducing fraudulent claims of un-earned educational credits.
Sony Global Education, for example, has developed a new educational platform in partnership with IBM that uses blockchain to secure and share student records, while Learning Machine, a 10-year old software startup, has collaborated with MIT Media Lab to launch of the Blockcerts toolset, which provides an open infrastructure for academic credentials on the blockchain.
Blockchain Payments for Tickets
We are already starting to see many major payment gateway providers implementing blockchain payments, such as Bitcoin into their systems. I think this trend will continue to rise in the coming years, with many companies, such as Apple, Google, and major banks implementing their own flavor of blockchain technology for payments.
Of course, many ticketing providers will likely start accepting blockchain payments by default, as they are most likely using one of the major payment technology providers, such as Authorize.Net, Stripe, or PayPal.
Conclusion
Those are my thoughts and predictions on blockchain and how it pertains to the event technology industry. I would love to hear your thoughts.
Blockchain Articles
Here's a list of articles discussing blockchain.